During the first week in the war the CEO of Cyabra Dan Brahmy posted that 25% of the pro Hamas accounts were inauthentic or fake. Based on analysis by 5th Column we see that on top of this over 85% of the accounts engaging with their propaganda were also fake. We take this specific number from the pinned tweet of @rebeltaha.
Cyabra are important in the disinformation space because they were the firm tasked with identifying bots and fake accounts for Elon Musk during his law suit before he eventually acquired Twitter and turned it into now x.com.
To Contribute to his investigation we looked at some key named viral accounts from 5th Column's perspective. We note that these accounts were still live and had not been taken down days after being flagged by Dan. Cyabra original blog stated 25% of the accounts they had analysed were fake.
https://cyabra.com/1-of-4-pro-hamas-profiles-are-fake-the-online-battlefront/

Engagement on the propaganda
We had a look at the accounts from an engagement perspective because understanding if the originator is fake is one thing but mapping the engagement rates is also key to judging real verses amplified traction online. Standard tactics are to use real people to post the original disinformation message and then amplify this message with fake accounts.
1 RebelTaha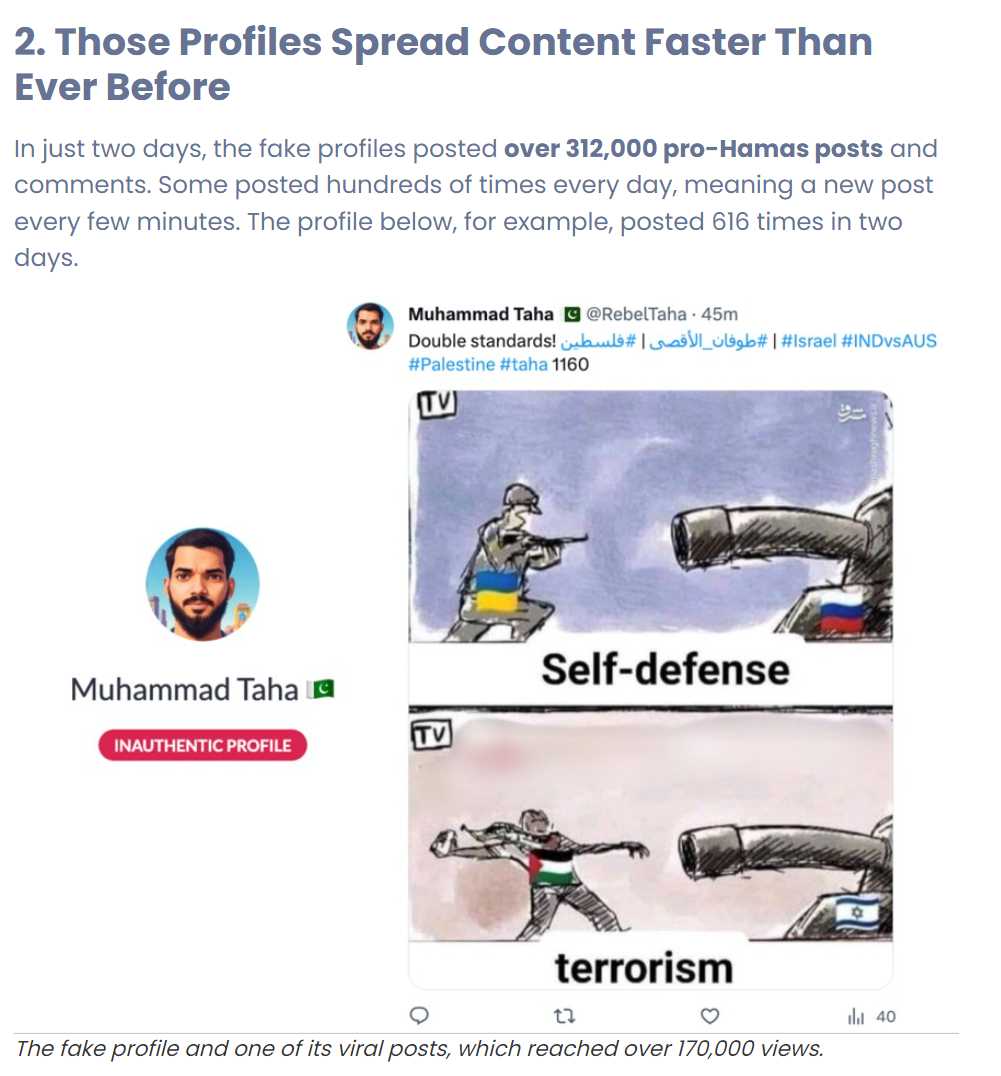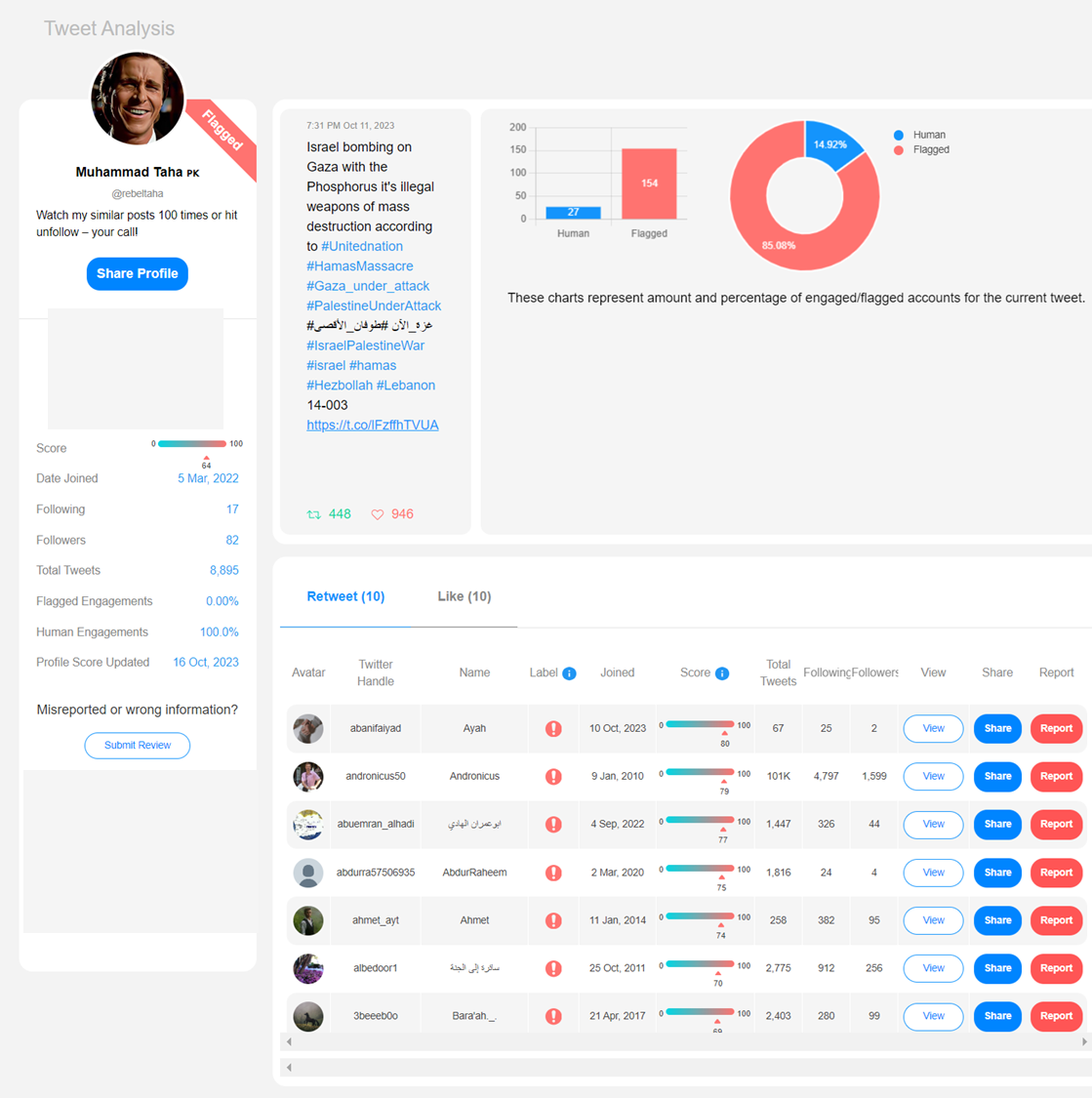 2 Khansolidr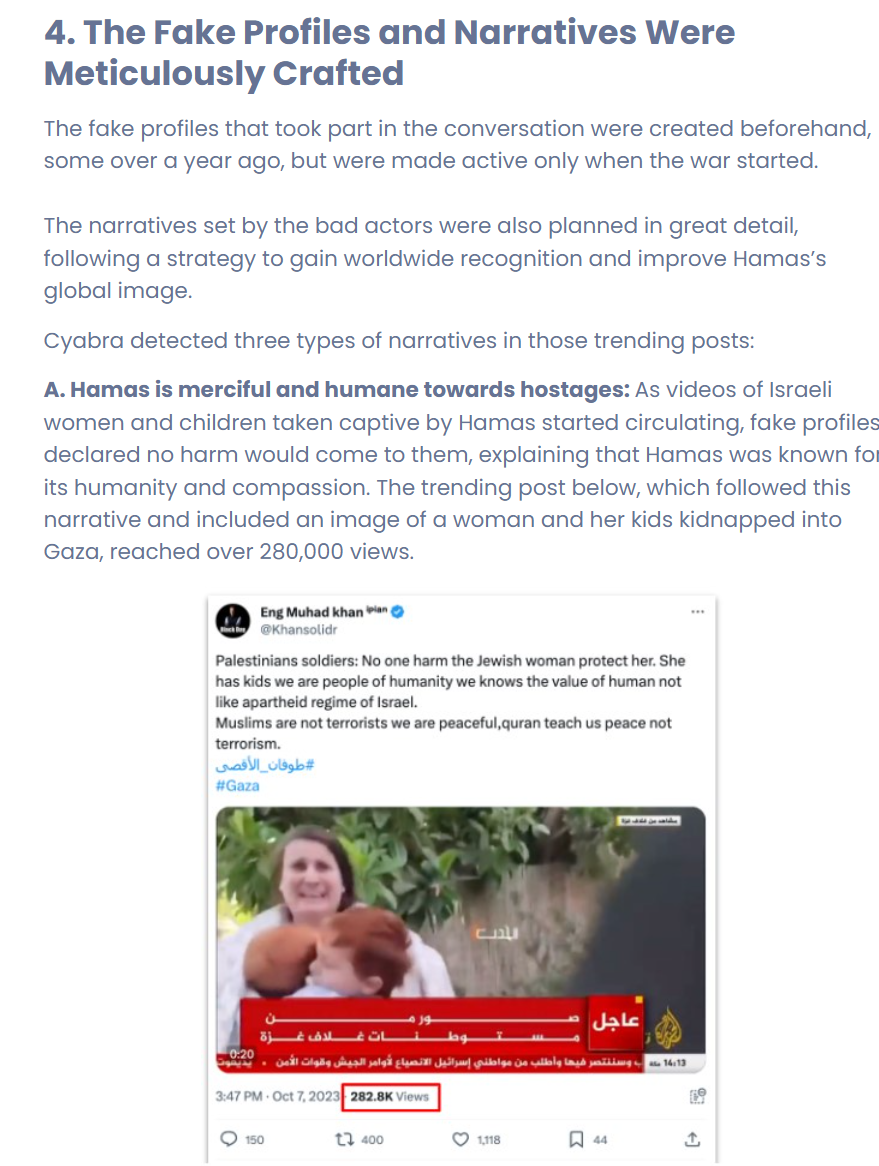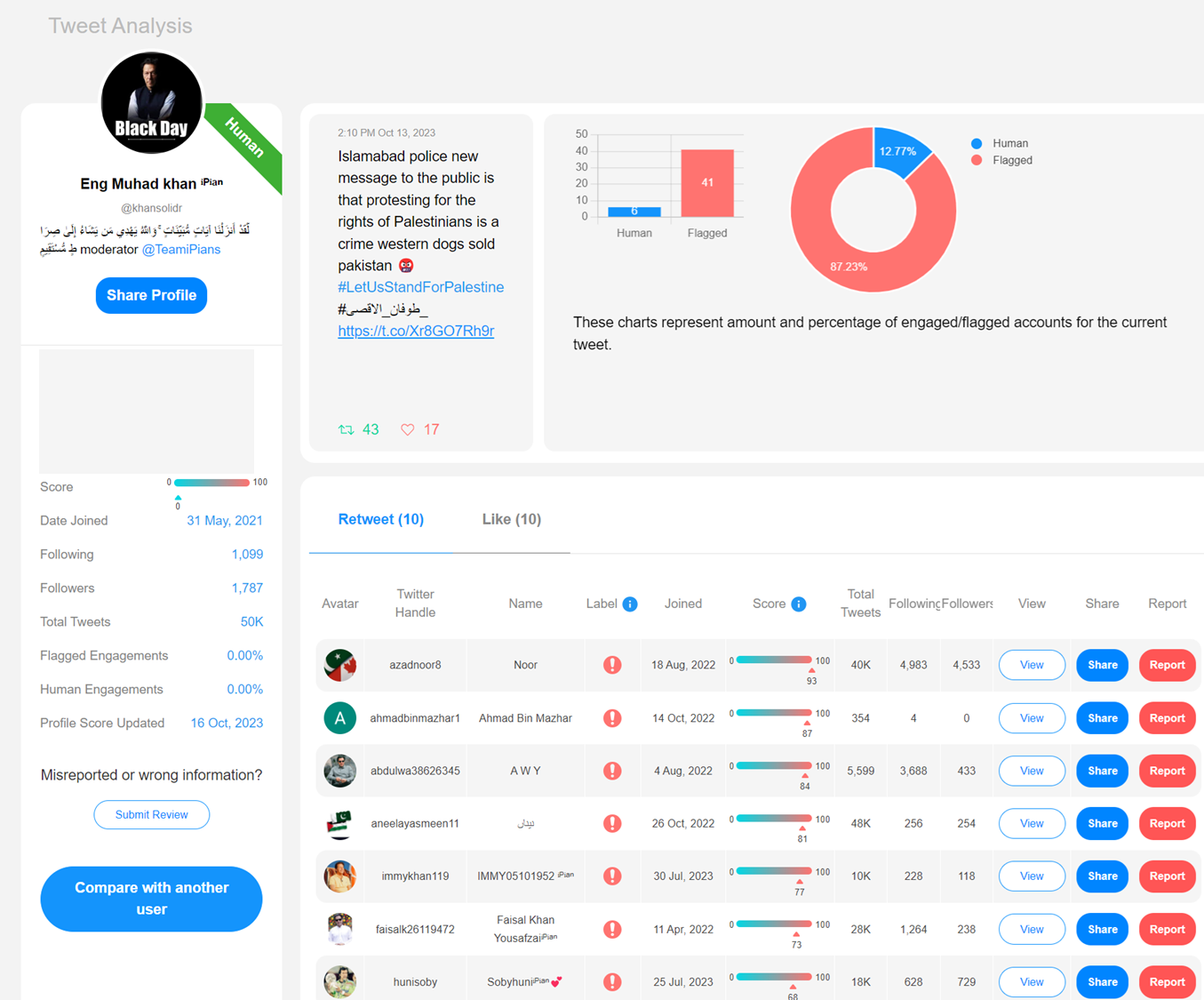 What is 5th Column
The 5th Column platform is an is an artificial intelligence that detects bots or inauthentic accounts on social media. It is designed to track advertising fraud where up to 32% of digital spend is lost. It was originally developed in 2021 when the Pentagon was attacked on social media by the Russian made SANA botnet during the Myanmar coup.
The 5th Column algorithm utilizes a scoring system to determine whether a user is a human, a bot, or falls into the ambiguous gray area. A score of 0 indicates a high probability of the user being a human, while a score of 1 suggests a high likelihood of the user being a bot.
If an account is regularly engaging with bots then their score may tend to be high even if they are actually a human.

Comments