#Malcore4Education is a pro-education initiative from the team at Internet 2.0
Malcore for Education is an initiative from the team at Internet 2.0, aimed at extending our Malcore services to institutions that educate the next generation of cyber security professionals - free of cost. Therefore, we are proud to donate a FREE PAID ACCOUNT under the following criteria:
Students and teachers from non-profit or public education institions.
Accounts are required to use official student email accounts.
To qualify for a FREE PAID ACCOUNT that helps you research malware, software and cyber security topics and also shields you against malicious files or documents downloaded from the internet, please follow these steps:
Register for Malcore at the following link:
Submit a request by clicking the "Support" button at the bottom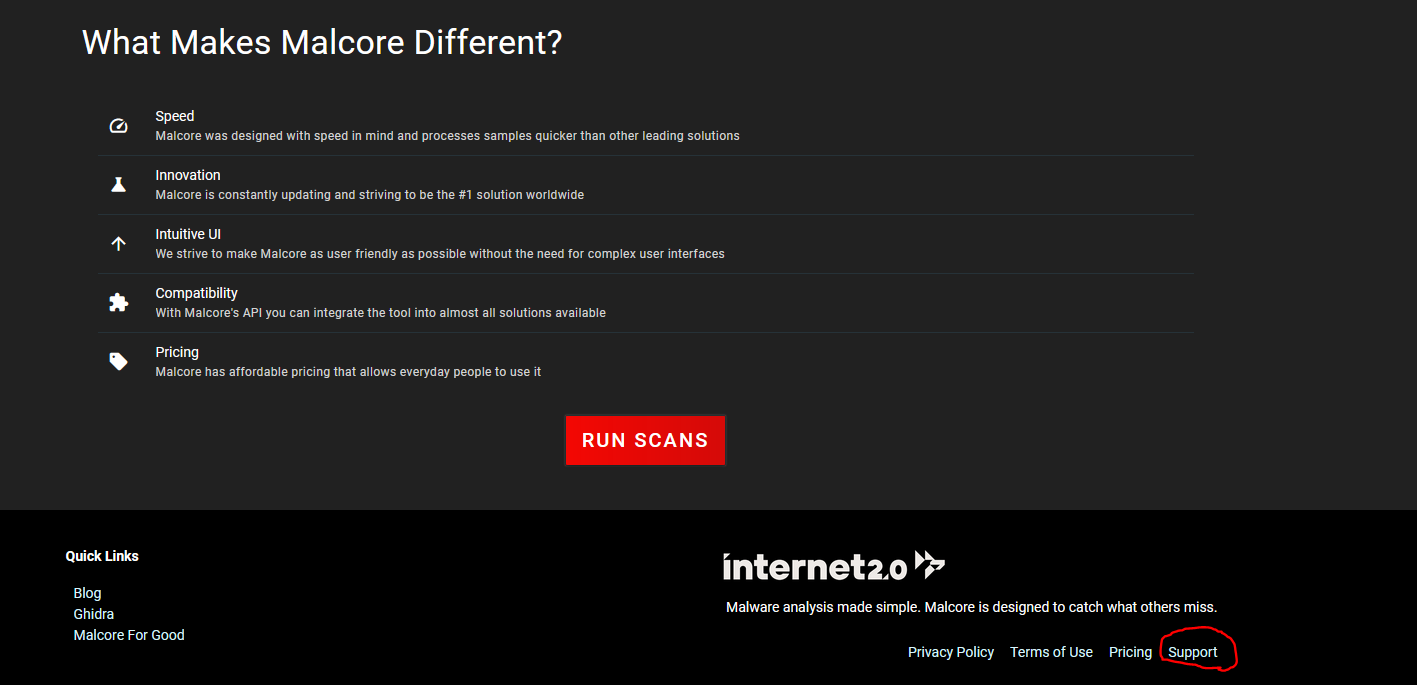 Once you have been taken to the support page, click "Submit a request":

Fill out the form completely attaching proof of your status:
Provide us up to 72 hours to respond to the request.
Subscribe to Malcore's blog at the following link (optional):
If you have any questions, comments, or concerns please contact the Malcore team.