Malcore scores Whatsapp 26
A note on these insights.
The findings outlined in this blog post were drawn from the condensed results of a Malcore scan for the app. These findings therefore do not comprise an exhaustive list.
To review the full findings of Malcore's analysis of the Snapchat mobile application, click the button below.
Malcore is a software tool that checks the code of mobile applications for potential issues and assesses overall security and privacy risk. It does this by looking at the code, software development kits used and the permissions requested by the app. A Malcore risk score represents the overall cumulative total of issues found.
The tool also checks for the presence of trackers, which are used to collect data about how the app is being used. Some trackers are legitimate, but others may be used for advertising or to collect data about users without their knowledge or consent.

Scores are given to the issues found based on their severity, with dangerous permissions and high severity warnings getting the highest scores.
First 5 scans are free on registration
---
Discovered Trackers

---
High severity warnings from code analysis
Dangerous Labelled permissions from Android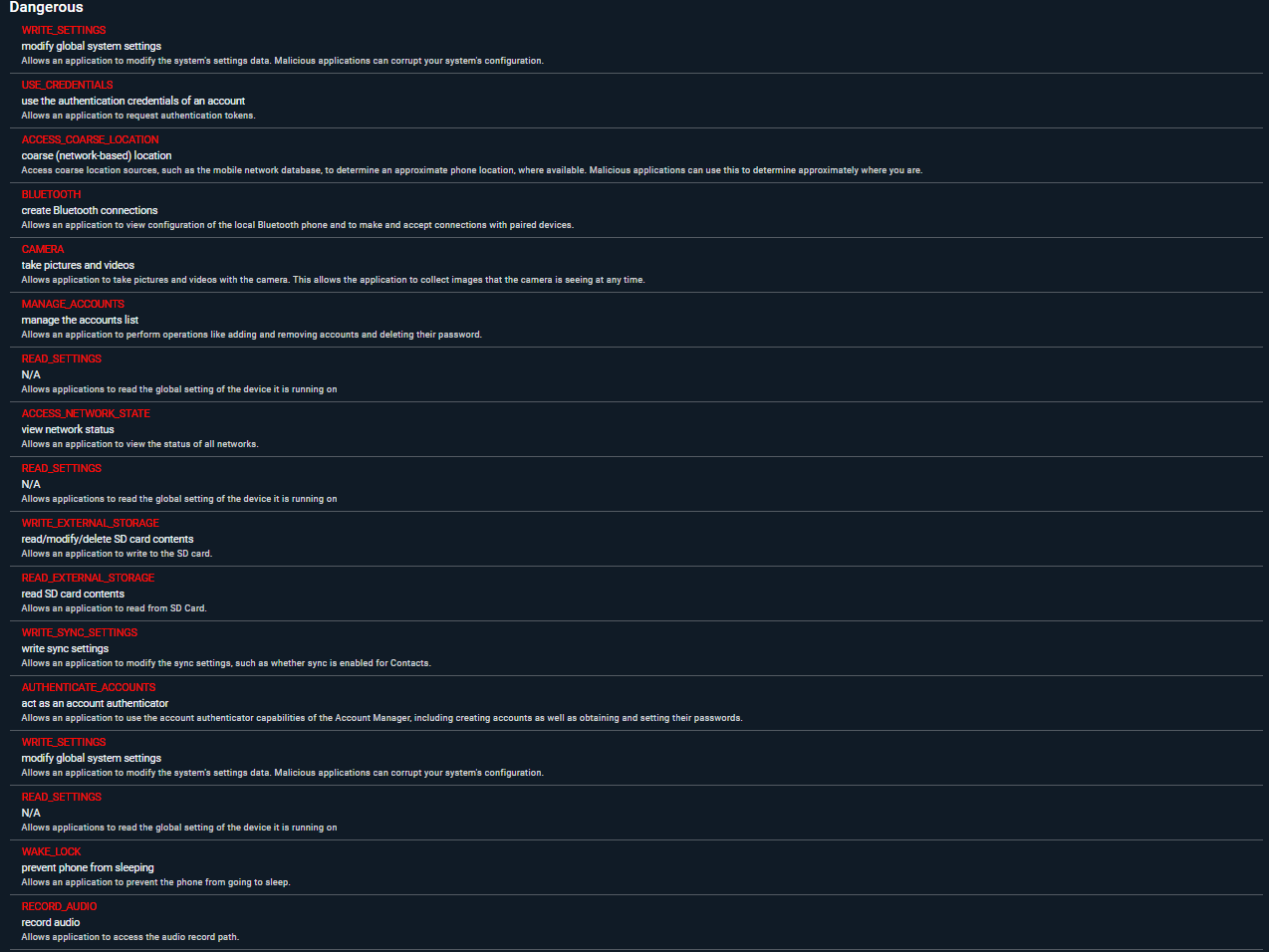 Android Dangerous labelled permissions as Dangerous from this library https://developer.android.com/reference/android/Manifest.permission.
---
To view how these results compare within industry see our analysis:
Comments