Internet 2.0 Cloaking Firewall also comes as a Secure Web Gateway. The aim is to run all services through the gateway as an exit node to the internet. If you run multiple nodes you have resiliency and flexibility while having centralized management of your perimeter. At the CIG you can centralize your policy on rules, signatures, telemetry and gain the advantage of Cloaking Firewall. It is the new form of edge routing in the cloud.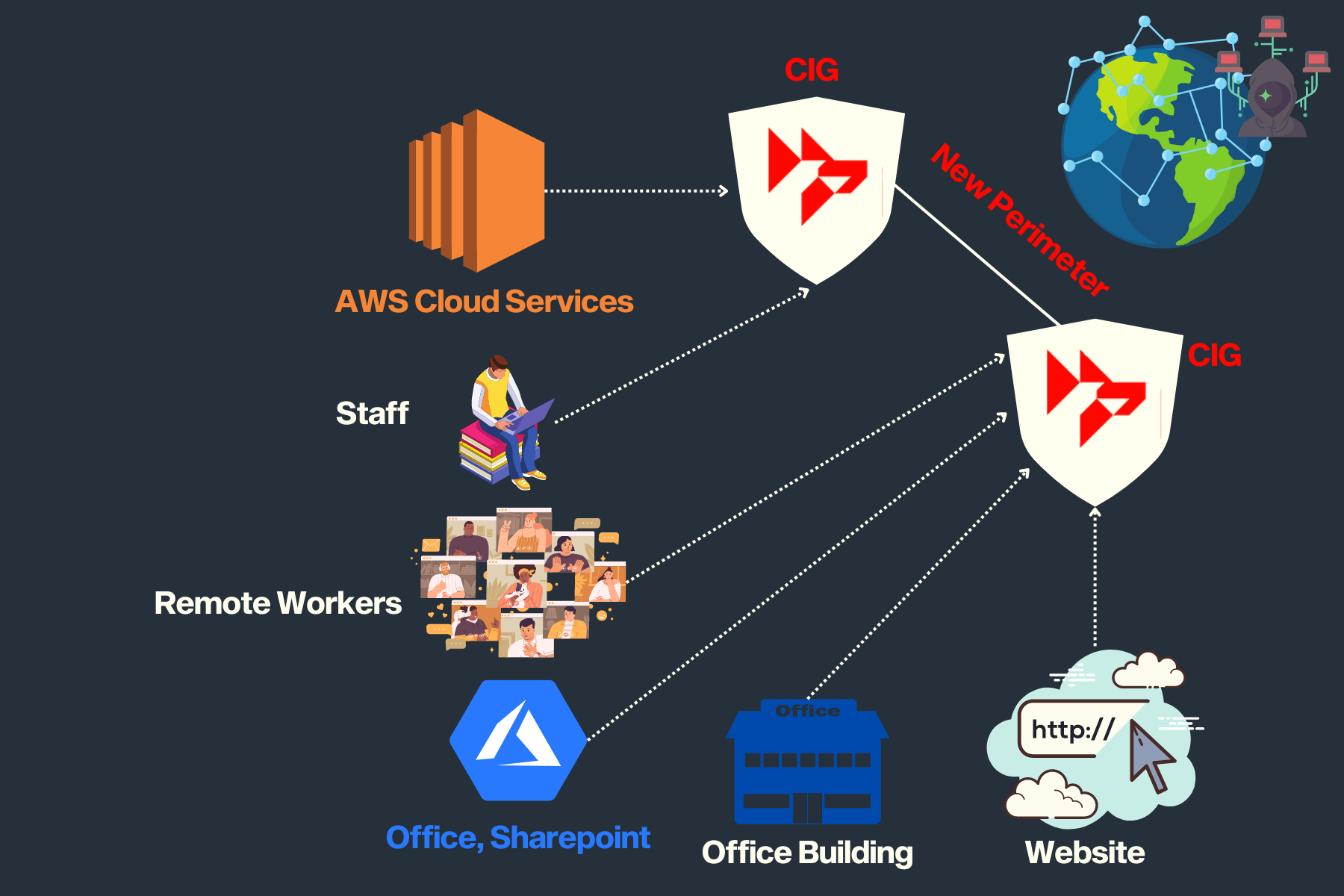 It comes as a single software package that requires VMWare to run. This means you can install it anywhere on premise or in the cloud.
Each Gateway node is capable of 2Gbps throughput.
· Globally you can use AWS for CIG.
· Australian Partners for CIG are AuCloud and AWS
· UAE Partners for CIG is AAICO
· Ukraine Partners for CIG is DeNovo
What is Cloaking?
Subscribe to download our product information deck.
Comments